back to blog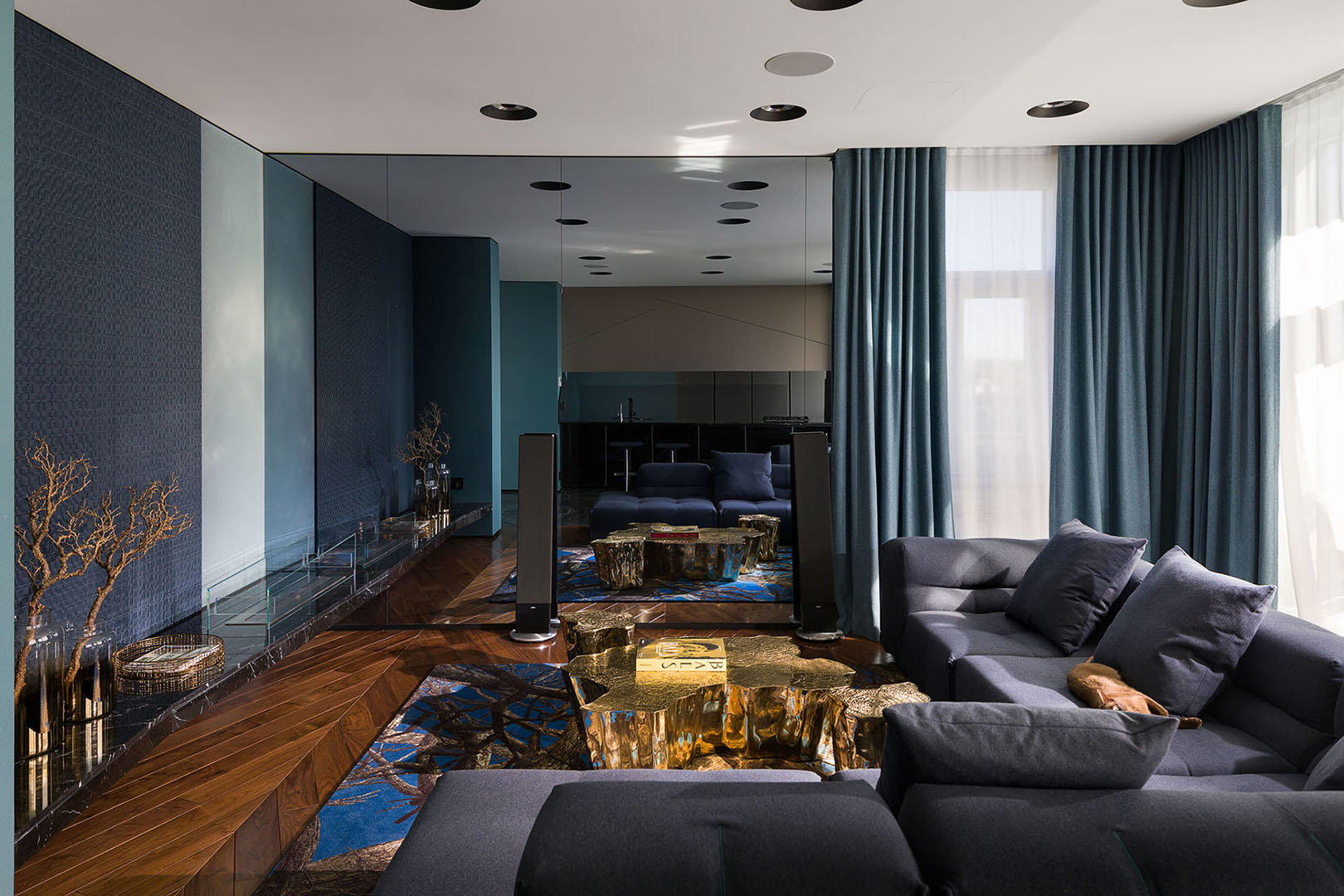 Photogenicy
In your opinion what parameters should be present in the project so that it falls into the category of photogenic?
Firstly, the interior must be thought out to the last detail. Secondly, you need an appropriate style of shooting. And thirdly, a good photographer. The realized object must meet all the requirements set by the customer and the designer. All participants of the process are result-oriented: both client and designer, stylist and photographer. Only in this case you are guaranteed to get the expected result. And if the object failed, how can it be photogenic?
However, it happens that the project is good but the photo looks frankly unsuccessful.
This is possible if the photographer shot without a designer and most likely misinterpreted the object. It's always a teamwork.
What do you think an experienced designer sees behind the picture?
The designer evaluates the work from a professional point of view and always notices all the advantages and disadvantages. I see either an excellent stylistic work, a well-though-out decision of color solution, a competent selection of textures, the integrity of the object and its functionality. Either – gaps or explicit errors due to violation of the rules of composition and laws of ergonomics. If the work is feeble, it is impossible to "hide" in the frame.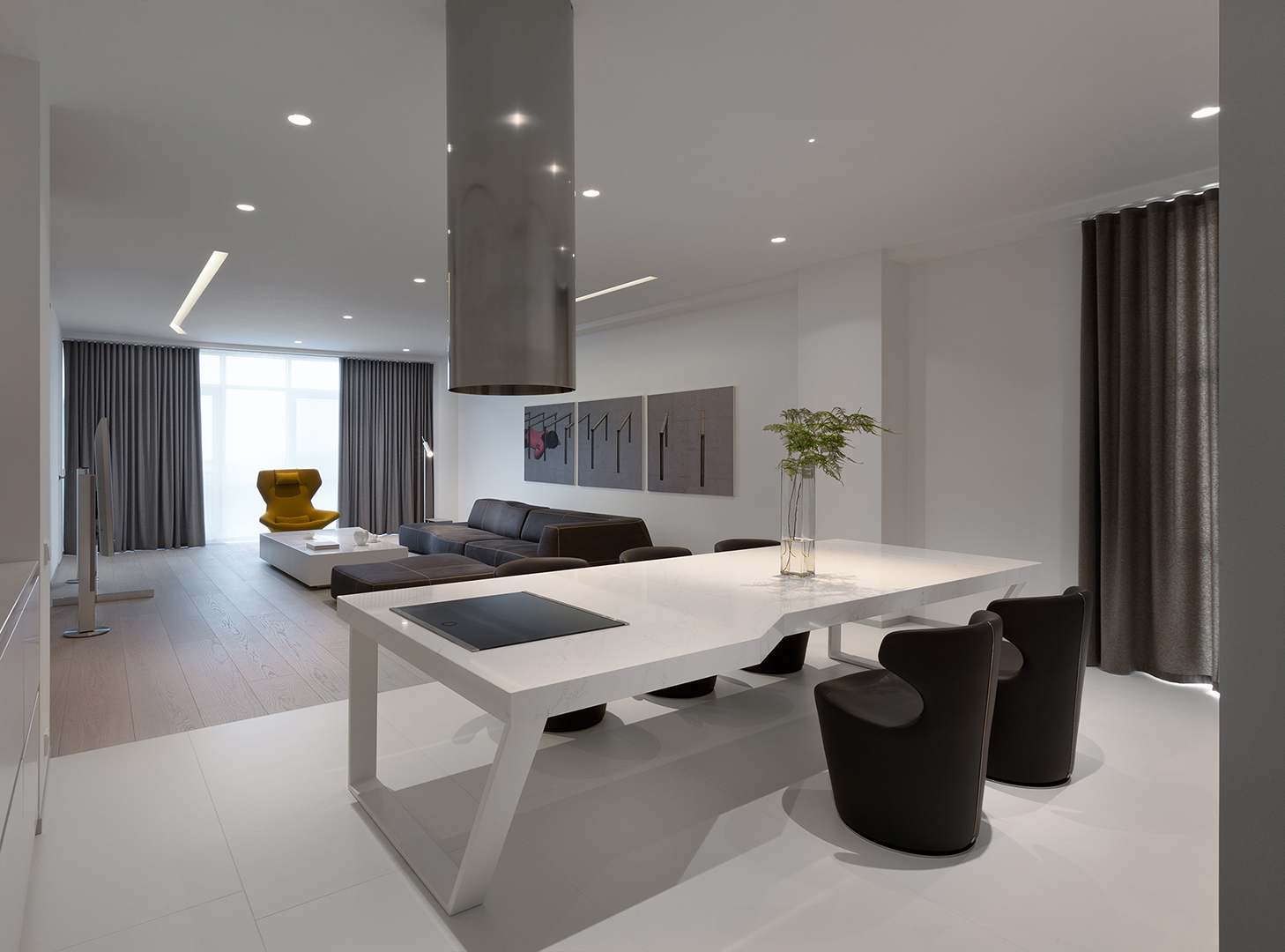 Can the photo string along?
Me – no. But all people are different. Of course an inexperienced person can be deceived by a beautiful picture. If an individual chooses a designer and considers himself to be a thinking person, he will look at more than one work but a few, communicates with the designer personally and only after that makes his choice.
Do you think in the design process how will this or that piece of the interior look in the frame?
Yes, I always think very carefully about the scenario of the future shooting and its stylistics. I know in advance where we will put the camera and what we will do in this or that room. Sometimes it happens that the photographer also prompts an excellent shot, which I could not notice. We always exchange opinions. This is a crucial moment, because the photos retain the memory of the whole process, which lasted more than one day. In life, space can smother you with comfort, and it is not felt in the frame. To render these emotions you need to work a little and with the decor, and with angles, and with light. I work out frames for a very long time, I look at them and if I am not satisfied, we shoot again. Even if I'm present at the shooting, I can go too far in selecting decoration or vice versa. The frame should be harmonious, the audience wants to enjoy it.
You shoot your interiors most often with evening lighting. What is the reason for such a concept, are you off drama in the space?
Rather I do not have enough time to photo the object fully in a day and shooting is often delayed. As a rule, we can not afford such a luxury like two or three shooting days. This is always an inconvenience to the owners, especially if they already live there. It is necessary to combine day and evening lighting. Although, personally I prefer day time.
What do customers think about this process?
They react absolutely in different way. Some do not like the process of shooting, others are indifferent, and still others – are waiting for the photo session and actively participate in it – this is a certain excitement and element of the game for them. But you need to understand that the customer always has an object, so for them photos do not have such value as for the designer of interiors. After completion I have nothing but photos. This is the result of my work, my portfolio, which allows not only to tell about myself, but also to track the dynamics of my own development. This is a kind of documentation of my work.
French trendsetter Vincent Gregoire says that the interior turns into a theatrical stage, a certain background for selfie.
It depends on what goals the customer sets himself and the designer. Either he makes an interior in which he will live comfortably. Whether he just wants to satisfy his own ambitions, emphasize his status, to prove something to someone and appear in accordance with the generally accepted canons. Before, the interior was a kind of theater for guests, and today readers and subscribers of social networks were added. Why does a person need to expose their lives to thousands of often unfamiliar people, this is probably not a question for designers.
The frame should be harmonious, the audience wants to enjoy it.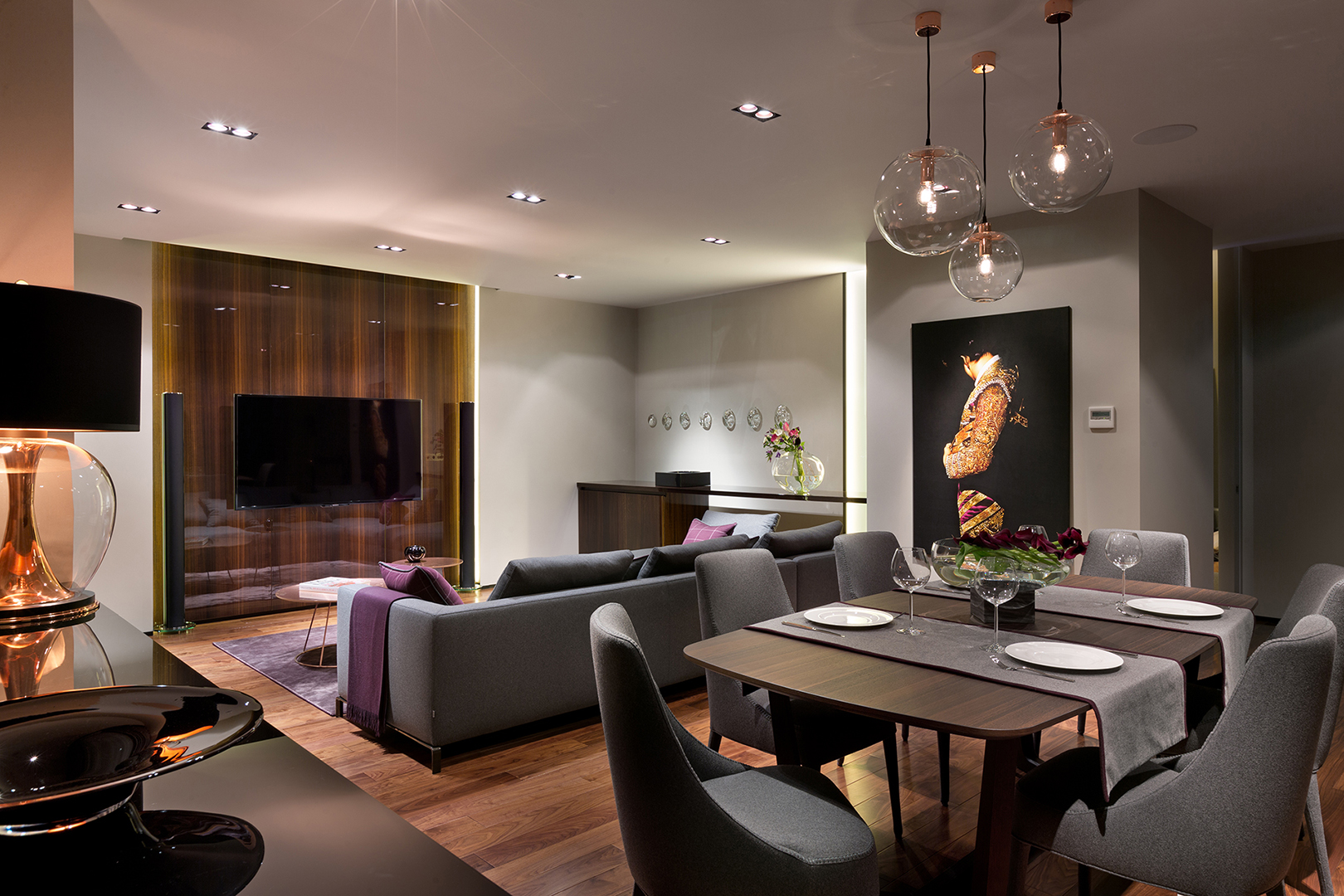 Today one can not escape the flow of visual content. How much influence does it have on your work, and in what way does it manifest itself?
The amount of information actually increased severalfold. It has become more accessible and reaches us in seconds from all corners of the planet. You can not hide from it and visual content does not disappear without a trace. Anyway what one sees is sink in the subconscious mind, and in the process manifests itself in your own works. Of course the information is transformed but you always know what exactly triggered it.
Does such a bulk content stream mingles?
No. You just need to be able to work with it, to eliminate unnecessary and needless. I always pay attention only to what interests me personally. I catch the information I need at the moment.
A few years ago you started to introduce juicy shades into interiors. It so happened that you were in general ready for the fact that the volume of visual content will increase and you need to compete with dignity. Is it intuition?
This was not due to intuition. Desire to acquire new knowledge made me pay attention to the color that will make my work more diverse and interesting, help to move to a new level. It was my primary need and I started experimenting with color precisely not to post beautiful photos in Instagram. I was just curious. Today everything has changed: I want to make black-and-white interiors and abandon the color for a while.
Such projects will also be photogenic.
Yes, absolutely.
Before, the interior was a kind of theater for guests, and today readers and subscribers of social networks were added.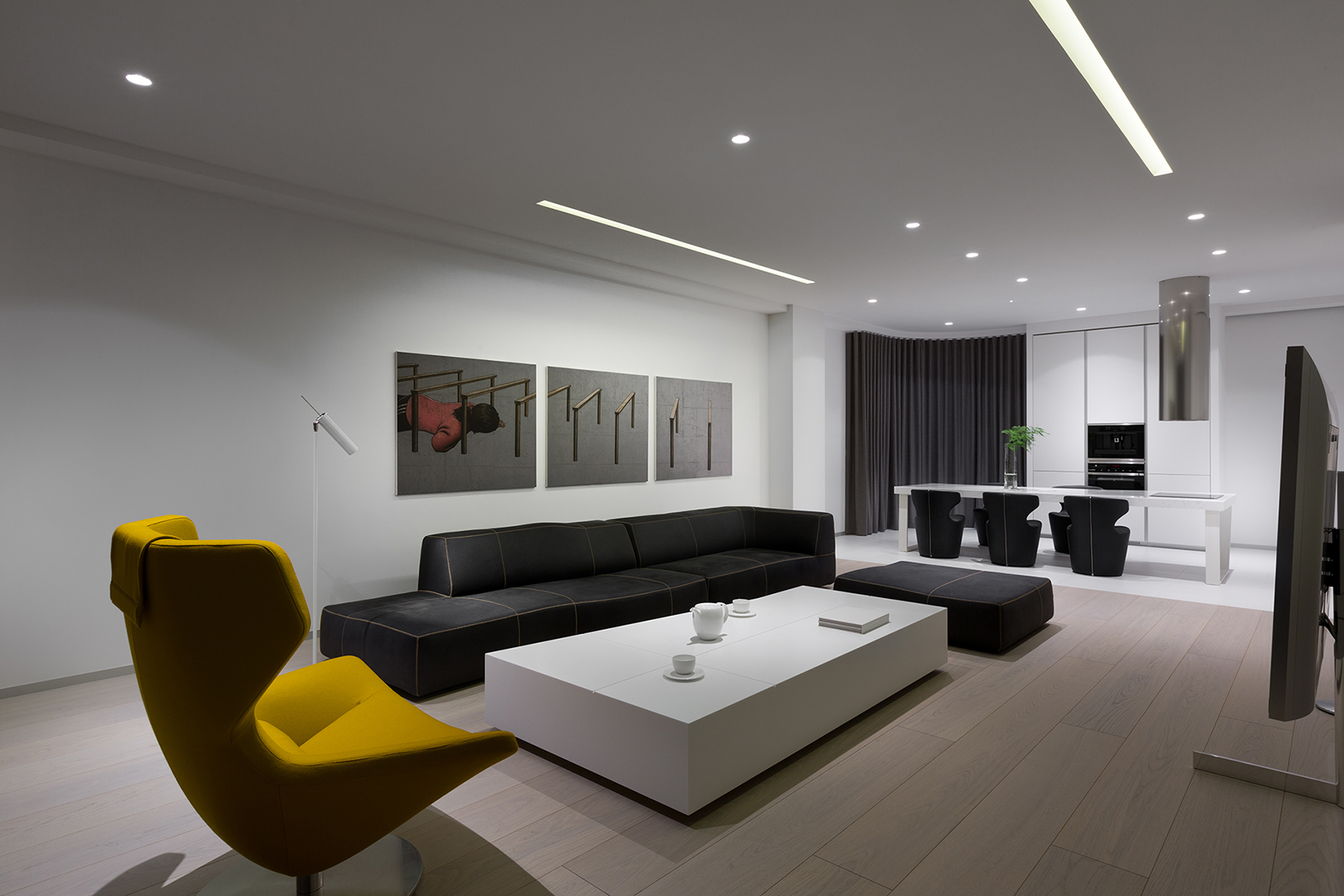 What are you proceeding from while working on the visual concept?
I listen to all customer's feedback. When we arrive at an object, a concept is built, everything is assembled into a single picture. I would not know what to do without communication with the client. Precisely I would understand what can I do for myself in this space, but it's always two different interiors. This is a complex task: you choose products together, and you need to cook a dignified dish out of them.
Is it important for you to stick to the place of project's registration?
It is important for me how much I and the customer sing from the same song. But the place in this case is not a key factor. Being on different continents people can have similar views. I never worked in other countries and I did not really strain after. When there is work in Ukraine and you can realize everything here, you do not wonder about the order in another country or countries. It does not matter for me where, but essential – how. What happened in the end? If it's better than in Great Britain, fine – this is more important for me than to do not the most successful project, but in some other country. I do not comprehend the success by ear, I analyze it visually. The project should be photogenic. And what is project registration does not play a big role for me.
Do you follow the work of your colleagues?
I do follow, but first of all I pay attention not to the name but to a worthy product. The thing is that it does not work today, but the picture works. You see, today fame does not matter as before. Who first comes to the top of reviews – that one serves as a leader. If relatively recently the recognition allowed to receive all laurels, regardless of whether the new work is weaker or better, today everything is not so. If you did a little worse – the info field hoovered you up.
But nevertheless one can say that publications form a photogenic or not very portrait of the author himself?
It's true. When customers choose a designer, they search for articles and read over all the interviews. They do a great job to figure out whether this an interior designer is the right one or it's better to search for another. And of course the photogenic nature of projects plays a big role here. Today fame does not matter as before. Everyone needs beauty and nobody cares about what reasons the project failed. The result is either there or not. And of course this affects the image of the interior's author. I always show my works, responses and comments are important to me.
And if they are negative?
This rarely happens. If a person does not understand something I do not take it personally. When the comment is not in tune with my opinion, it will not affect my self-worth in any way. The comment can hurtle me only when I know about the problem, it is too noticeable from the side and people talk about it. But any discussion of the project is a good opportunity to raise your level.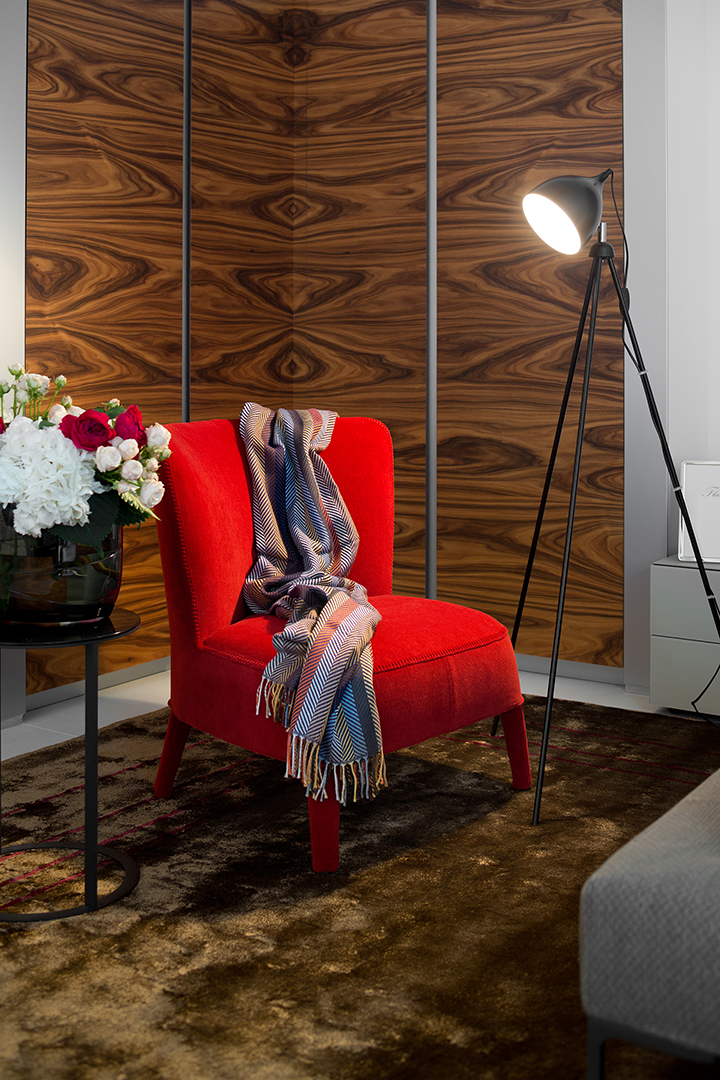 If the designer is chasing a beautiful picture, does the functionality takes a back seat in his work?
When professionals work on the project, the functionality is present by default. If it was missing, it definitely would be noticed. Designers and architects will see a problem at once and will be able to explain why it happened, and not professionals will feel it instinctively. It will be read out, whether it is voluntary or not.
Newsline says that every day there are new items appear. Is it possible to create a space beyond fashion in such a flow? What the modernists of the last century dreamed of.
It is permissible. But everything again depends on objective. A certain percentage of people are configured precisely for this type of design. However, there are those who sink in an endless stream of information, can not find themselves and decide what they like. And the less a person knows about himself, the more fuss and anxiety are in his life. It is difficult to work with such customers, they can not formulate their wishes. They are trying to prove something to someone, to be on the surface in the news line of "Instagram" and "Facebook", but this does not bring any satisfaction. They are lost between their vision and what they want to tell others about themselves. News feed imposes a person on his image to be in the top.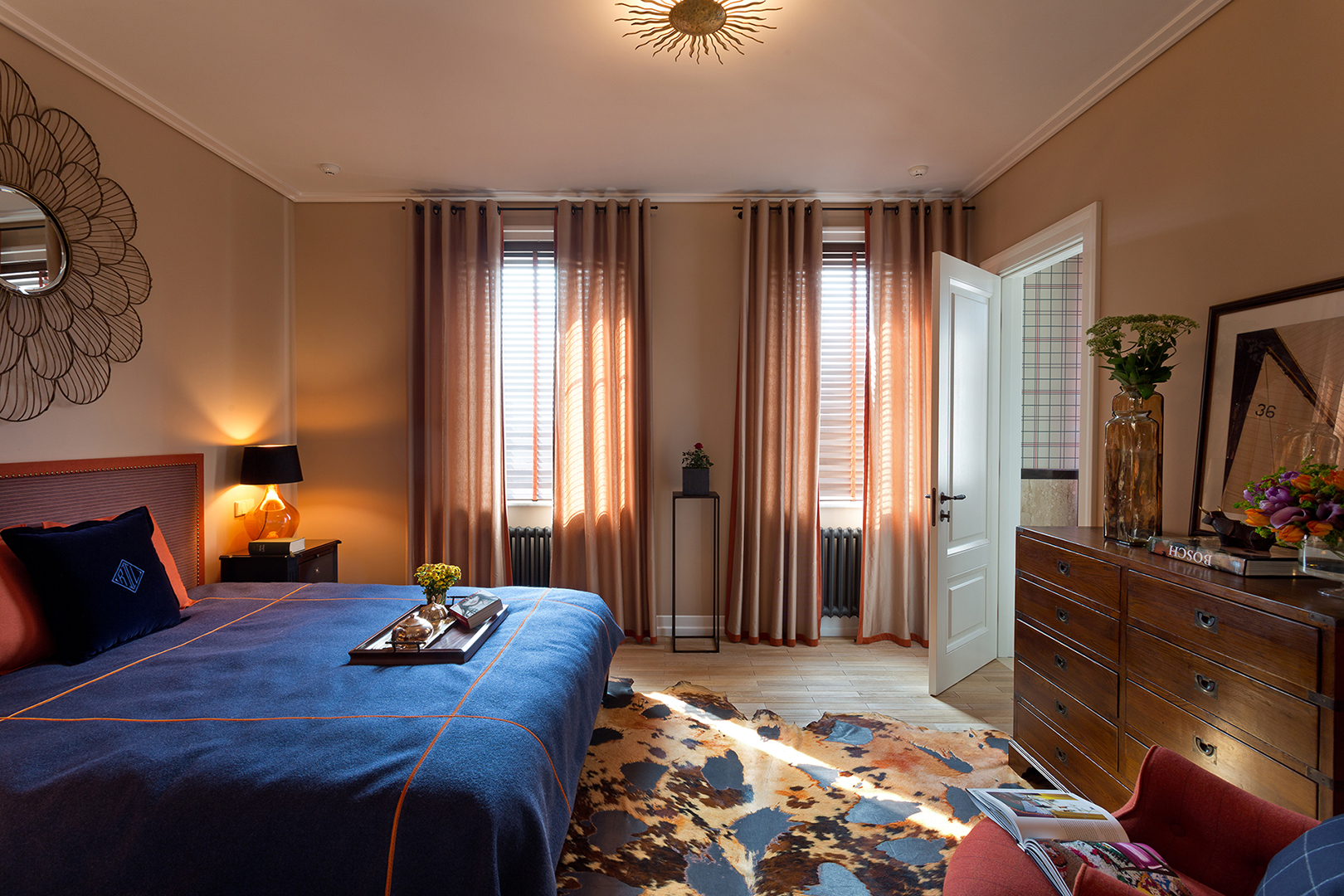 Let's try to predict what will happen next?
I can not talk about global trends, but I can tell you about my vision. I'm now interested in returning to black and white and beige interiors. I have accumulated a certain fatigue from color and I want to make the paints a little smother. I want to enjoy the form or combination of neutral shades. For example, to build interiors due to light not color. But this is what I personally dream of. If we are talking about a private interior, there will be as the customer sees it. And photogenic will not go anywhere. It will always be relevant in any style. It is important how well it is made and how harmonious is the space.